Business Bites: Steakholder Foods advances cultivated meat category with cost-effective technologies
Business Bites: Steakholder Foods advances cultivated meat category with cost-effective technologies
On this week's plate: Steakholder Foods Ltd. massively reduces cost to produce growth supplement for cultivated meat products; Beliv Co. introduces better-for-you, functional soda brand; ADM releases new sustainability report that highlights regenerative agriculture; and more.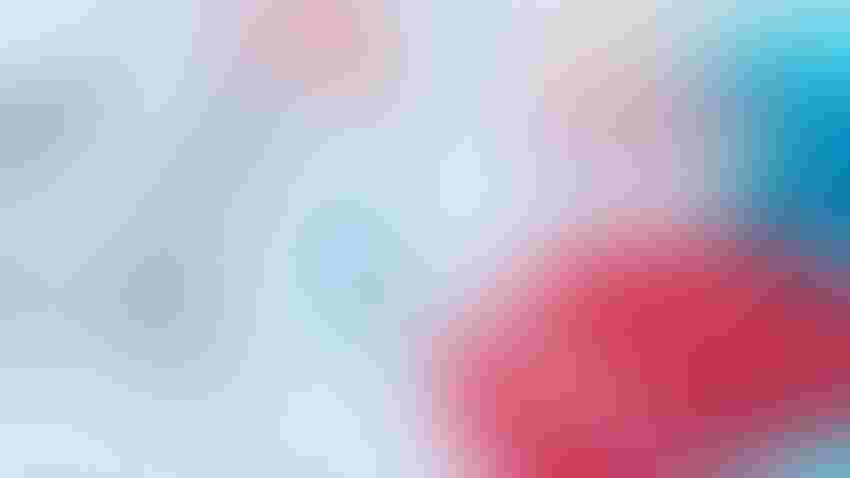 At a Glance
Steakholder Foods Ltd. develops scientific processes to reduce cost of cultivated meat production by 75%.

Beliv Co. introduces new, better-for-you soda products with prebiotics, probiotics and postbiotics.

New regenerative agriculture report from ADM highlights sustainability focuses for CPGs, consumers and retailers.
Cultivated meat has been around for a decade, and since, more than 100 companies have introduced products to the United States market. Strides have been made since the category's first product was developed in 2013, with federal agencies like FDA deeming certain products safe for human consumption and USDA accepting labels for U.S.-based companies manufacturing these products such as Upside Foods and GOOD Meat. Israel-based company Steakholder Foods Ltd., which was founded in 2019, has been diligently working to develop cost-effective and scalable solutions for cultivated meat products and recently achieved a monumental milestone that has the potential to make cultivated meat production more affordable and sustainable. Learn more in this week's column.
Steakholder Foods Ltd. achieves 75% cost reduction in growth media for bovine cell cultivation
Groundbreaking food tech company Steakholder Foods Ltd. is paving the way for more affordable cultivated meat. The Israel-based company, which creates 3D-printed meat and fish products, recently announced its biology team reduced the cost of inhouse growth media for bovine cell cultivation by 75%. A growth media, largely known as cell culture media, is any gel or liquid created to support cellular growth in an artificial environment, which supplies necessary nutrients for cell cultures to survive and multiply. The high cost of growth media has been a significant challenge across the industry, according to Steakholder Foods, hindering affordability and scalability of cultivated meat products. As such, the company's mission is to create cost-effective growth methodologies and technologies that can advance the category and help provide more sustainable meat offerings.
Beliv Co. unveils functional soda brand touting biotics
Global beverage tech company Beliv Co., which originated in Latin America, is focusing on healthier offerings this year. The company recently launched Mighty Pop, one of the first better-for-you soda brands that contains prebiotics, probiotics and postbiotics. Reportedly containing 1 billion live probiotic cultures in each 12-ounce can, the organic, plant-based sodas are sweetened with agave, with only 3 grams of sugar and 30 calories each. The functional sodas also incorporate 3 grams of fiber in each can, which is sustainably sourced from certified carbon-neutral acacia plants. It's produced in four flavors: Strawberry Hibiscus, Berry Lime, Grapefruit Pineapple and Orange Vanilla.
Nominations open for Dine Diaspora's 2024 Black Women in Food Awards
Dine Diaspora is a Black women-owned agency based in Washington, D.C., that connects people and brands to African food culture. Each year, the agency celebrates achievements made by Black women across the food and beverage industry with the Black Women in Food Awards. Honorees are selected through a public nomination process and evaluated by a panel of seasoned experts. The Awards recognize individuals across nine categories: Game Changer, Innovator, Trailblazer, Creator, Culinarian, Beverage Master, Amplifier, Restaurateur, and Corporate Champion. The Innovator category, in particular, recognizes F&B professionals—such as product developers, researchers and inventors—who have created or adapted tools, models, approaches and/or technologies in an effort to solve challenges within the food system. Nominations for the 7th Annual Black Women in Food Awards are currently open through Dec. 11. Winners will be announced at a formal ceremony in March 2024.
ADM spotlights urgency for regenerative agriculture for CPGs, consumers in new report
"Farming for the Future: The State of Regenerative Agriculture Program Adoption," a report released by ADM, found consumers are focused on sustainably sourced products, and regenerative agriculture programs could potentially build loyalty and trust. The report surveyed consumers, as well as consumer product and retail decision-makers, and also examined the importance of regenerative agriculture practices among retailers and CPGs. This builds on ADM's research unveiled earlier this year that showed sustainability sourcing claims—including those centered around regenerative agriculture—positively impacted consumer purchase decisions. The new findings also revealed sustainability-minded consumers are driving demand, and decision-makers agree on the importance of finding the right industry partners to advance regenerative agriculture goals, among many other factors regarding regenerative agriculture and sustainability.
Divaks partners with Bühler to develop first yellow mealworm plant
Food tech company Divaks, founded in 2020, is expanding its European footprint. The Lithuanian insect producer recently partnered with Swiss technology company Bühler Group to build its first, commercial-scale yellow mealworm (Tenebrio molitor) plant in Lithuania's Marijampolė Free Economic Zone. Scheduled to open in 2025, the 108,000-square-foot plant will be capable of producing 15,000 tons of sustainable, insect-derived products annually. Divaks will produce yellow mealworms—which have been recognized as safe for human consumption by the European Commission—at the new plant and will also utilize the insect residue from production as organic fertilizer to foster a circular economy. Bühler Group is providing technological solutions for the plant, including a fully automated larvae growth system with climate control and processing line to transform the harvested larvae into textured insect proteins (TIP), insect protein concentrates (IPC) and other specialized food ingredients. Divaks expects to double its production at the new facility by 2030.
Subscribe and receive the latest insights on the healthy food and beverage industry.
Join 30,000+ members. Yes, it's completely free.
You May Also Like
---