Business Bites: Digital health technologies committee to advise FDA
Business Bites: Digital health technologies committee to advise FDA
On this week's plate: New committee to advise FDA on AI and other digital health tech; innovation scores high with packaging professionals; new flavors for fall and beyond; and more.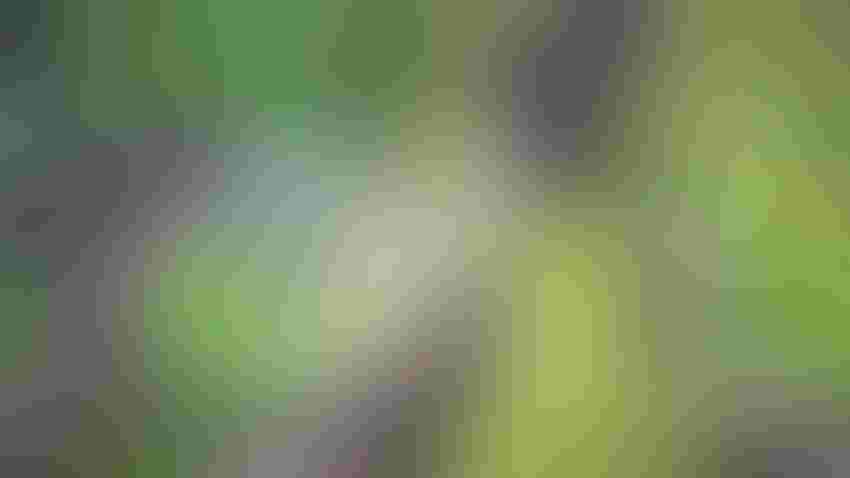 At a Glance
FDA assembles an advisory committee to inform decisions around the rapidly growing field of digital health technology.

Packaging manufacturers affirm the need for innovation, and rank quality and safety among their highest priorities.

A 2023 clinical study in healthy adults supported an ingredient's potential for use in keto beverages.
Artificial intelligence (AI) used to be considered the far-fetched stuff of sci-fi movies, but when ChatGPT began gaining steam earlier this year, many Americans realized technology's potential was upon us. The use of AI in the food industry has doubled since 2017, and is being used in everything from crop intel to developing food and beverage concepts. Other forms of technology are also becoming engrained in people's routines, such as wearables, with nearly half of Americans regularly wearing smartwatches or Fitbits. FDA has acknowledged the rapid pace of technology, as well as its potential to help the agency advance its goal of supporting wellness, whether consumers are at home or work in cities, large or small. A new digital health advisory committee is being created to help FDA support safe and effective innovation in these burgeoning technologies. Read on to learn more.
FDA creates new advisory committee on digital health technologies
We are in the age of AI, as well as other digital technologies, which are changing the industry as we know it. FDA is taking steps to ensure these technologies are properly understood and integrated into the F&B and medical industries, as well as other related industries. The government agency recently announced the creation of a new digital health advisory committee to help it explore "the complex, scientific and technical issues related to digital health technologies," including AI/machine learning, virtual reality (VR), augmented reality (AR), wearables, digital therapeutics, remote patient monitoring and more. Expected to be fully operational in 2024, the new committee will be responsible for advising FDA on issues related to digital health technologies to help the agency better understand the benefits, risks and clinical outcomes associated with the use of these innovative technologies. The committee—for which FDA is currently accepting applications—will consist of a core of nine voting members, including the chair. FDA is seeking technical and scientific subject matter experts from various disciplines and backgrounds to serve as members of the new committee. Anyone interested in serving or nominating a representative to serve as a voting or non-voting member can submit nominations online or by mail.
New study shows quality, safety are drivers of packaging innovation in 2023
Ensuring the quality and safety of packaging are key considerations when it comes to packaging innovations. According to a new research report by manufacturer of test and inspection equipment Industrial Physics, "Unpacking innovation in 2023: Obstacles and opportunities in packaging manufacturing," 96% of packaging decision-makers said it's important for companies to explore new developments in packaging. The company surveyed 284 packaging manufacturing professionals in the F&B, consumer foods, medical and pharmaceutical industries to discover the obstacles, opportunities and manufacturing complexities associated with new packaging ideas. More than two-thirds (69%) of professionals said the biggest driver of packaging innovation in the F&B industry is ensuring quality of the packing produced, with ensuring quality and safety of the product contained in the packaging (63%), ease of consumer use (56%) and supporting sustainability initiatives (50%) trailing closely behind. The report also found packaging professionals in the F&B industry noted investing in new material development is important, although more than half (60%) said the cost of materials is presenting challenges. Reducing the use of plastic is of utmost importance for almost half (43%) of those surveyed, with biodegradable materials (58%) and organic materials (51%) cited as those with the most potential when it comes to exploring new packaging mediums. The research also uncovered that the majority of F&B professionals are focused on investing in recyclability (60%) and reducing waste (59%).
New clinical trial confirms ketogenic ingredient induces, sustains ketosis
Biotechnology company Geno recently conducted a clinical trial to explore the effects of its functional, ketogenic ingredient Avela Natural (R)-1,3-Butanediol when consumed in beverage form. The scientific study, which assessed beta-hydroxybutyrate (BHB) levels and tolerability in human subjects, confirmed that Avela is effective at raising BHB levels in the body and generating on-demand ketosis within 30 minutes of ingestion. The ingredient, which is GRAS (generally recognized as safe), showed to induce and maintain ketosis for up to five hours when administered orally in a three-dose process in the study group of 26 people. No significant side effects or adverse events were reported. The results suggest that Avela could be a valuable tool for people who want to achieve nutritional ketosis without having to follow a restrictive diet. Geno launched Avela as an ingredient in functional foods and beverages in 2022, and it can also be used to develop new products in the keto, energy, and fitness and wellness categories.
Sensegen launches Fall Flavors collection for food and beverages
Precision fermentation meets fall flavors. Biotechnology-based solution provider Sensegen recently unveiled its Fall Flavors collection, featuring seven "indulgent, cozy flavors" developed via precision fermentation for use in foods and beverages. The company said the flavors—vanilla, caramel, chocolate, hazelnut, pistachio, coffee (espresso and cappuccino) and lavender—are a tribute to the moods of warmth, comfort and energy that define the current season, which were inspired by insights from the company's proprietary research. The research showed moods strongly influence F&B choices among consumers. For example, when asked about moods consumers are most likely in when in a mid-level social interaction (e.g., coffee shop), positive moods reigned supreme: happiness (64%), excitement (40%) and relaxation (35%). Correspondingly, more than three-quarters (80%) of consumers desired "complex brown flavors" such as vanilla, caramel and chocolate. Company reps said the collection represents "a new-generation approach to flavor production that addresses the growing demand for environmentally responsible food production."
OC Flavors and Novotaste undergo rebranding
In February 2023, OC Flavors, a manufacturer of liquid and powdered flavors for foods, beverages and nutraceuticals, acquired Novotaste, a Canadian-based producer of natural and organic flavor solutions for F&B products. On the heels of the acquisition, the two companies recently unveiled their rebranding as Mosaic Flavors. The company said the rebrand represents "the harmonious fusion of artistry, scientific excellence and a customer-center approach to flavor creation." The new company name, Mosaic Flavors, is meant to convey a vision of uniting flavor companies across North America, with each company representing a unique piece of a traditional mosaic. Just like each piece of tile, stone or terrazzo incorporated in mosaics, Mosaic Flavors aims to "maintain the individual service and character of each company, while collectively forming a captivating masterpiece in the network."
Subscribe and receive the latest insights on the healthy food and beverage industry.
Join 30,000+ members. Yes, it's completely free.
You May Also Like
---