Business Bites: Members of Congress introduce NO TIME TO Waste Act
Business Bites: Members of Congress introduce NO TIME TO Waste Act
On this week's plate: USDA invests millions of dollars to strengthen efforts to reduce food loss and waste; Jasberry wins grand prize at Natural Products Expo East Pitch Slam; and more.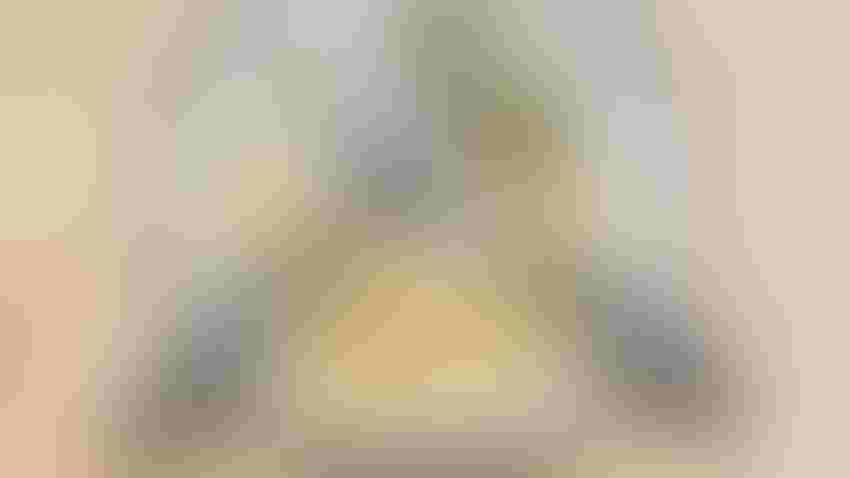 At a Glance
USDA invests $25 million in National Institute of Food and Agriculture (NIFA) programs to help reduce food loss and waste.

U.S. senators, representatives introduce new bipartisan bill aimed at mitigating food loss and waste.

Natural Products Expo East names Jasberry grand prize winner of annual Pitch Slam competition.
In the United States, more than one-third of the food supply is wasted, according to USDA. In an effort to mitigate this issue, the agency partnered with the U.S. Environmental Protection Agency (EPA) in 2015 to set a first-of-its-kind goal to reduce the nation's food waste by 50% by 2030. USDA recently furthered its commitment with an additional multimillion-dollar investment to aid efforts to prevent and reduce food loss and waste. Also, four members of Congress introduced a new bill on Sept. 21 to support the nationwide effort. Learn more in this week's column.
USDA invests additional $25 million to increase food security
A few months after USDA joined forces with EPA in 2015 to establish goals regarding food loss and waste, the two agencies launched U.S. Food Loss and Waste 2030 Champions. The collective is comprised of businesses and organizations that have made a public commitment to mirror the nation's food loss and waste reduction goal in their own operations. Currently, more than 45 companies are part of the group, including Campbell Soup Co., Danone North America PBC, General Mills, Kellogg Co., PepsiCo Inc., United Natural Foods Inc. (UNFI) and Unilever. Piggybacking on this endeavor, USDA recently announced an additional $25 million investment, which will be used to expand several of USDA's National Institute of Food and Agriculture (NIFA) core programs, including the Community Food Projects (CFP) Competitive Grants Program. The primary goals of CFP grants are to provide a platform for communities regarding food system decisions and to support local food markets to increase food and nutrition security, and stimulate local economies. Funded under the American Rescue Plan Act (ARPA), the recent investment is part of a joint agency initiative between NIFA and USDA's Office of the Chief Economist (OCE).
Members of Congress introduce NO TIME TO Waste Act
The nation's leaders are making strides to tackle food loss and waste. On Sept. 21, Senators Chris Coons (D-DE) and Jerry Moran (R-KS) and Representatives Chellie Pingree (D-ME) and Mike Lawler (R-NY) introduced a bipartisan, bicameral bill, known as the New Opportunities for Technological Innovation, Mitigation and Education to Overcome Waste Act or NO TIME TO Waste Act. Aimed at reducing food loss and waste, the objective of the new bill is to strengthen collaborative efforts between federal agencies, support public-private partnerships and raise public awareness about the impact of food loss, according to Sen. Coons. The bill also represents a significant milestone for the upcycled food industry, as it includes, for the first time, Upcycled Food Association's (UFA) definition of upcycled food within proposed U.S. federal legislation.
"We can take pride in the fact that the bill also reflects UFA's funding and research priorities and appropriates funds for a national food waste education and public awareness campaign that includes educating consumers about upcycled food products," Angie Crone, CEO of UFA, said. "This achievement owes much to the dedicated UFA policy committee, which submitted our letter to Members of Congress on behalf of UFA, the Natural Resources Defense Council, the Harvard Food Law and Policy Clinic and more than 50 UFA member signatories."
Jasberry wins Pitch Slam finale at Natural Products Expo East
After winning Naturally New York's Fancy Pitch Slam at the Summer Fancy Food Show, Jasberry, a food company working to eliminate poverty among smallholder farmers in Thailand, advanced to the finale, 2023 Natural Products Expo East Pitch Slam, where it walked away with the grand prize. The "Shark Tank"-style competition gives emerging CPG entrepreneurs a chance to pitch their brands to a live audience of expert judges and their peers. Hosted and conceived by Naturally Network, this year's event was the final edition at New Hope Network's Natural Products Expo East show, which announced Sept. 20 that it was ending its run after almost 40 years. Simultaneously, New Hope announced a plan to launch Newtopia Now in August 2024 in Savannah, Georgia. Learn more in the full online exclusive by Food & Beverage Insider Content Director Audarshia Townsend.
Remedy Organics unveils new protein-packed shake
Plant-based beverages are becoming more popular, especially as the plant-based industry continues to expand. Remedy Organics, which produces functional, plant-based beverages, has its finger on the pulse when it comes to formulating these types of drinks. The 5-year-old company introduced a new wellness shake that spotlights the purple yam (Dioscorea alata), commonly known as ube, as well as all USDA-certified organic ingredients. The highly nutritional ube is featured in what the company calls a "proprietary beauty blend" that also includes coconut cream, pomegranate extract and camu camu (Myrciaria dubia). Boasting 12 grams of protein and 7 grams of fiber per 12-ounce serving, the new flavor, Super Ube Glow, incorporates a range of other immune-boosting ingredients and prebiotics, such as pea protein, inulin, medium-chain triglyceride (MCT) oil, seaweed, vitamin D and maca (Lepidium meyenii).
Blender Bites' pre-portioned smoothies utilize upcycled ingredients, sustainable packaging
Canadian company Blender Bites has developed frozen, pre-portioned smoothies using clean ingredients and sustainable packaging. Offered in five flavors—Green D-Tox, Power Berry, Daily Defen-C, Tropical Glow and Liquid Sunshine—the 1-Step Smoothies incorporate a variety of greens and upcycled fruits with a range of ingredients boasting probiotic, vitamin and antioxidant properties. The nondairy products also utilize organic dates and apples as natural sweeteners, and don't include any added sweeteners, artificial colors or flavors.
"Formulating the products without any added sweeteners, colors or artificial flavors was a challenge, but we were able to do so by using a variety of fruits and vegetables that are naturally sweet and flavorful," Cheslie Hodge, founder and CEO of Blender Bites, said. "We also use a unique blending process that helps to preserve the natural sweetness and flavor of the ingredients."
The better-for-you beverage company, which also uses eco-friendly packaging without inner plastic, recently expanded into the U.S. market.
Like what you're reading? Be sure to subscribe to Food & Beverage Insider's weekly newsletter so you never miss a "bite." Click here to subscribe or reach out to Heather Carter at [email protected] to learn more about being featured.
Subscribe and receive the latest insights on the healthy food and beverage industry.
Join 30,000+ members. Yes, it's completely free.
You May Also Like
---