6 top emerging food & beverage brands to watch
6 top emerging food & beverage brands to watch
From the latest developments in nonalcoholic beer to more sustainable cat food, the Food & Beverage Insider team picks some of our favorite new products.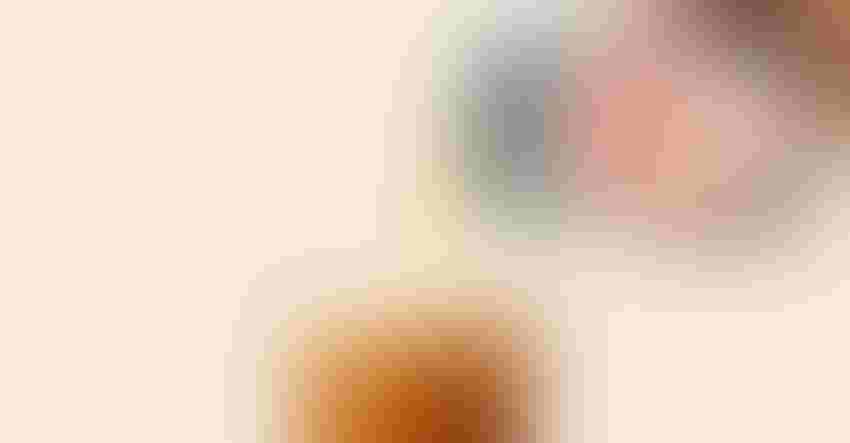 At Food & Beverage Insider, we love tracking the latest industry trends. This year, we're especially keen on keeping up because there's so much innovation in every space and every category.
For example, our latest beverage digital magazine highlights all the cool stuff happening right now, including fermented, spirit-free and functional offerings. Also, we recently looked at how almonds are driving innovation in keto-friendly formulations. And another angle focuses on how plant-based ingredients are this year's top superfoods.
It's enough to inspire those looking for inventive new ways to use ingredients and formulations. Another way is checking out some hot emerging brands certain to motivate the next generation of R&D experts. Here are some of our favorites.
Audarshia's picks
Beverages: NA craft beer
Nonalcoholic beer doesn't have to be one-note anymore. They're just as flavorful and complex as their boozy counterparts. For Best Day Brewing, which launched in 2022, the goal is to source premium natural ingredients, including barley, hops, water and yeast, for top-notch craft beer. Not only do the brewers manage to pull off full-bodied, tasty beers, but they keep them low calorie, low sugar and low carb. The beers, crafted in Hazy IPA, Kölsh and West Coast IPA, are also enhanced with antioxidants and anti-inflammatory polyphenols.
Global: around the world in a familiar snack
From coffee beans and chocolates to a variety of spices and plant-based products, the global food scene has never been hotter. Founders everywhere are racing to share their backstories about their heritage through food, which is bringing us all closer together. Afar Protein Bars takes the trend a step forward by showcasing several cultures in a unique, yet familiar manner: the protein bar. So many cool factors were considered when creating these bars. They're globally focused, paying homage to India (masala flavored), Mexico (chili lime), Japan (miso) and Italy (bruschetta), yet they're also lower in sugar than the average protein bar because they're savory. There's only 2g sugar in each bar, and they're also plant based.
Plant based: dairy-free goes coffeehouse
Elmhurst 1925 has been playing in the nondairy category for a while, since its 2017 relaunch, and most recently introduced a plant-based sour cream at Natural Products Expo West. Now, the company is releasing a line of barista-style creamers designed to treat users to an indulgent, coffeehouse flavor profile. There's Maple Walnut, a rich, silky blend of walnut milk, oats and maple syrup. And the botanical blend is Vanilla Lavender Oat & Cashew, a versatile offering of oat milk, cashews and lavender extract. The latter is a limited release, and there are certain to be more botanical blends to come. Both options are certified gluten free with no artificial flavors.
Heather's picks
For the kids: protein-packed pancakes
The Good Flour Co. creates gluten-free, allergen-free flours, mixes and batters and recently ventured into the kid's food arena with its new protein pancake and waffle, Patty Cakes. Specially formulated for children, Patty Cakes is made using potato protein, organic buckwheat flour, white and brown rice flour, psyllium husk—which has been clinically shown to help lower cholesterol, decrease blood sugar and aid weight loss—and a few other ingredients. The company says one serving, or three mini pancakes, provides 23 grams of potato protein.
Snacks: functional and fun to eat bars
The Feel Bar company, founded in 2022, "unites organic ingredients with functional benefits." With six different plant protein bars, depending on what type of mood you desire, The Feel Bar focuses on clean ingredients that provide specific health benefits. Each bar incorporates a different functional ingredient, from Ashwagandha to matcha, and a base of sunflower seed butter, medjool dates, pea protein and coconut nectar. The Feel Calm bar, offered in a Coconut Chai Bliss flavor, contains 200 mg of Fijian kava, an adaptogen that has potential neurological and physical benefits, in combination with hemp seeds, pumpkin seeds, chia seeds, and a range of spices and herbs.
Pets: sustainable cat food
Also founded in 2022, Pure Cravings claims to be the "only brand in the world" mercury testing each piece of human-grade fish used for its premium, canned cat food. The brand's proprietary technology hand-tests 10,000 sustainably wild-caught tuna, salmon, sardines and mackerel every day for levels of mercury, only allowing fish containing 0.07 ppm (parts per million) or lower for production, which is 14 times below the FDA standard of 1 ppm. The fish is sustainably caught and hand-packed only once to preserve the omega-3 fats.
Audarshia Townsend and Heather Carter are Food & Beverage Insider's content director and associate editor, respectively.
Subscribe and receive the latest insights on the healthy food and beverage industry.
Join 30,000+ members. Yes, it's completely free.
You May Also Like
---