Business Bites: Compete on global stage with World Cheese Awards
Business Bites: Compete on global stage with World Cheese Awards
On this week's plate: World Cheese Awards; the first 3D-printed fish fillet; sustainable pizza crust; and more.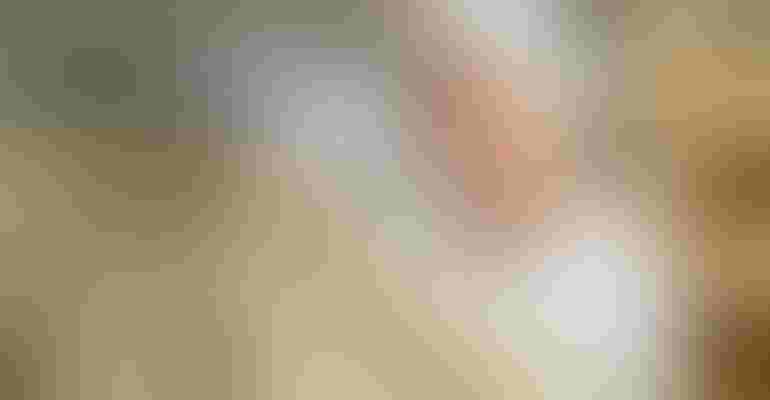 It comes as no surprise that more than 4,000 cheese experts enter the annual World Cheese Awards every year. If you think you have what it takes to stand out, find out how to apply below. Also, it was bound to happen: An Israeli company has created the world's first 3D fish fillet. There's much more to devour in this week's Business Bites. 
Get ready for the World Cheese Awards—in Norway
Several months ago, we spotlighted the rising popularity of cheese and how its aging process is essential to developing unique and interesting flavors. Cheese is such a big deal that every year the World Cheese Awards receives more than 4,000 entries from cheesemakers and producers representing more than 40 countries. For those who think they have what it takes to compete on a global stage, the Guild of Fine Food is accepting entries now through Sept. 8. Judges look at the rind and body of the cheese, plus its color, texture, consistency and, of course, taste. The competition occurs Oct. 27 in Trondheim Spektrum, Norway, and is the highlight of the annual Oste V-M cheese festival.
An Israeli company debuts first 3D-printed fish fillet
We're only halfway into 2023 and food and beverage manufacturers have already introduced some game-changing innovations. Add 3D-printed fish to that list. Israeli-based food tech startup Steakholder Foods unveiled the world's first 3D-printed cultivated grouper fillet using advanced biology and proprietary 3D bioprinting technology, which involves a specialized machine that can produce tissue and organs using living cells. The ready-to-cook fillets are made from hybrid grouper cells provided by Singaporean cell-based meat startup Umami Meats. The companies partnered to develop a scalable process for producing structured, cultivated fish products using Steakholder Foods' printing technology and customized bio-inks. We'll be closely watching their progress.
Blue Diamond, Brightseed explore health benefits of almonds
Through a new alliance, almond marketer Blue Diamond and food-tech company Brightseed will use Brightseed's groundbreaking new Forager technology to identify and quantify the bioactive compounds in almonds. Bioactive compounds are the health-promoting molecules found in plants, and they have been linked to a variety of health benefits, including heart health, blood sugar control, weight management and gut health. The collaboration is a significant step forward in the effort to understanding the health benefits of almonds. "Almonds are a global food staple, and we believe that this partnership has the potential to make a significant impact on human health," Sofia Elizondo, co-founder and COO of Brightseed, said about the partnership.
Now, even pizza crust is sustainable
ADM is making significant strides towards sustainability with the launch of HarvestEdge Oro. This line of sustainable pizza crust solutions reflects ADM's commitment to sourcing high-quality ingredients and implementing a carbon-neutral milling process. The approach involves "bringing together simple, wholesome ingredients sourced directly from farmers who prioritize improving soil health and enhancing farm resiliency through regenerative agriculture practices," according to Paula LaBine, the marketing director of global milling and baking solutions at the company. The introduction of premium flours, blends and specialty grains in this new range aims to offer a wide variety of crust options, ranging from Neapolitan-style crusts made with 00-style pizza flour to keto-friendly alternatives featuring low net carb flour replacer. 
Observing 'World Food Safety Day' should be every day
According to WHO, there are more than 200 foodborne illnesses, which kill hundreds of thousands of people worldwide each year. To raise awareness about the importance of food safety and prevention and management of foodborne risks, UN's Food and Agriculture Organization (FAO) designated June 7 as World Food Safety Day five years ago. This year's theme, "Food Standards Save Lives," coincides with the 60th anniversary of Codex Alimentarius, a collection of food standards, guidelines and codes of practice.
"While June 7 is reserved to celebrate World Food Safety Day, the safety of food matters each and every day," Angela Anandappa, Ph.D., founding executive director and CEO of Alliance for Advanced Sanitation, said. "This day is a special day to recognize the importance of food safety in protecting public health and acknowledging the tireless work of all the individuals that contribute to safer food every day."
Audarshia Townsend is Food & Beverage Insider's content director. Heather Carter and Tedi Delashmet are the site's associate editor and content producer, respectively.
Like what you're reading? Be sure to subscribe to Food & Beverage Insider's weekly newsletter so you never miss a "bite." Click here to subscribe or reach out to Heather Carter at [email protected] or Tedi Delashmet at [email protected] to learn more about being featured.
Subscribe and receive the latest insights on the healthy food and beverage industry.
Join 30,000+ members. Yes, it's completely free.
You May Also Like
---