'Redefining value' leads Innova's 2023 F&B trends
'Redefining value' leads Innova's 2023 F&B trends
As 2023 approaches, Innova Market Insights shared its top 10 trends for the coming year, noting consumers are looking for affordable products that focus on health and sustainability.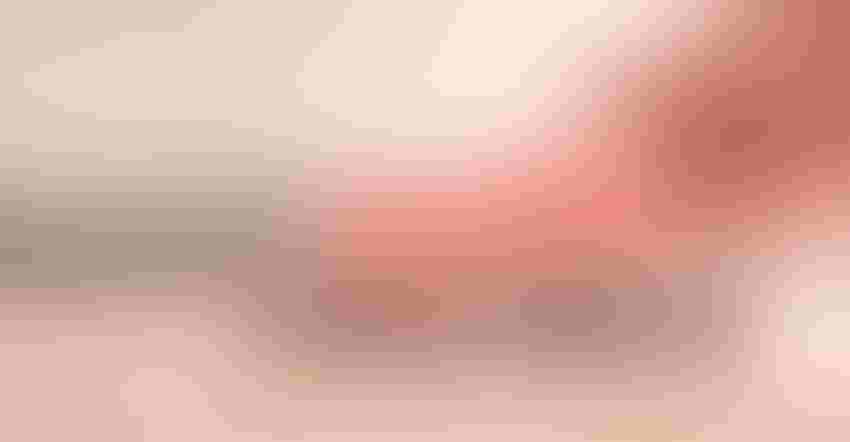 After two very difficult years, it's safe to say most consumers have now shifted their focus to the global cost-of-living crisis, while also juggling careers and families.
With budgets stretched thin and supplies continuously under strain, F&B brands need to understand where consumers draw the line on compromise, and, in turn, create products that meet their demands, experts at Innova Market Insights say. The market research firm drew from its proprietary global consumer surveys to forecast the top 10 F&B industry trends for 2023, unveiled during a recent webinar.
According to the company, the cost and value of food choices have increased in importance to more than half of F&B consumers worldwide over the last year.
Fresh produce is the No. 1 item global consumers are willing to pay more for, followed by locally produced products and functional ingredients that boost health. The company's top trend for 2023, "redefining value," focuses on how F&B brands can achieve success through actions that combine economic benefits with clear health and sustainability goals.
Lu Ann Williams, Innova's global insights director, elaborated, "Redefining value throughout the food and beverage industry will lead in 2023, as consumers seek brands that listen, understand and respond to their core values. They want brands that provide quality, trust and confidence via their product formulations, communications and wider sustainability actions."
The following trends, shaped by Innova's survey data, will also help drive innovation in the upcoming year.
2. Affordable nutrition
To meet consumer demand for high nutritional value at the right price, innovation is needed to maximize efficiency and yields. Over the last year, 62% of consumers have reported rises in food and beverage products, and are turning to simple, nutritious foods as a result. Innova also found that 41% of consumers believe F&B product development should be driven by health, trailed by affordability (30%) and naturalness (28%).
3. Generational push
Younger generations who grew up in a digital world are creating and driving current F&B trends, and product developers should pay attention. Flavor is more important than affordability for Gen Z; affordability is more important than flavor for Millennials; naturalness is more important than flavor for Gen X and Baby Boomers and creating transparent products that meet the demands of each demographic is essential for any brand.
4. Plant-based: Unlocking a new narrative
The rise of plant-based products has slowed quite a bit, with a forecasted growth of 7% for 2023 compared to 14% in 2018. The "game changers" for the upcoming year include improved flavor (No. 1), improved texture, stand-alone products that don't mimic meat/dairy, and more regional specialties. Two-thirds of respondents to Innova's global survey expressed a desire to try plant-based versions of traditional, local cuisines, and the industry is responding with a noticeable increase in ready-made meal offerings and inventive-recipe meal kits.
5. Farming the future
The focus on farming and sustainability is unprecedented, especially because of the potential effects farming can have on the environment. Conscientious farming systems and technologies are taking the industry by storm—including regenerative agriculture, vertical farming and plant breeding—which are improving quality and sustainability, leading to renewed consumer interest in food sources. Consumers want to know where their food is coming from, with 69% globally preferring products that mention the benefits of their sourcing/farming method on the package. The welfare of agricultural workers is equally important, with 65% of respondents agreeing they would rather buy fruit and vegetables from farmers markets than large stores.
6. Quick quality
Culinary creativity blossomed during the pandemic and now needs to come with added convenience to meet busier routines. Two-thirds of consumers globally are looking for "simple and convenient ways" to ensure they receive their daily nutrient intake. Though convenience (easy to prepare/saves time) is less important to consumers, the survey revealed the No. 1 driver behind purchasing meal kits is cost (value for money), with freshness and health aspects trailing not far behind.
7. Devouring digital
Brands are starting to embrace the full potential of consumer connections by enhancing real life with digital experiences. Interacting with consumers on a more personal level is key to ensuring engagement, especially with younger consumers. For example, there's Gatorade, which uses smart bottles to track eating habits and send them to individuals' smartphones; as well as Coca-Cola, which creates exciting flavors for soft drinks based on trends.
8. Revenge spending
Small pleasures have a heightened effect as luxury spending comes under pressure, creating opportunities to enhance brand perfection. "Food can be a luxury," Williams noted, with consumers spending more money on food post-lockdown while looking for ways to save money. Almost two-thirds (60%) of consumers are more likely to make a one-time impulse purchase when the food or beverage product is innovative in flavors/tastes.
9. Unpuzzle health
On-pack messaging is a go-to source for consumers who are interested in the health and nutritional value of a product. Most global consumers are turning to the ingredient list to determine how healthy a product is, followed by the nutrition label, individual research and on-pack claims.
10. Positively imperfect
Rounding out the list of the top 10 trends is "positively imperfect," or an openness about the complexities of sustainability, which is overly appreciated by consumers who don't expect brands to be perfect. More than 60% of consumers globally said their "trust in the brand" increases when a brand communicates the challenges it is facing, and that they are looking to "feel more involved in a brand's journey to achieve sustainability."
Heather Carter is the associate editor of Food & Beverage Insider at Informa Markets. She has worked in trade publishing for nearly a decade, covering a variety of topics, from tile to bedding. Reach her at [email protected].
Subscribe and receive the latest insights on the healthy food and beverage industry.
Join 30,000+ members. Yes, it's completely free.
You May Also Like
---